Description
WINE OF SACRED PURITY UNICORN WINE HOLDER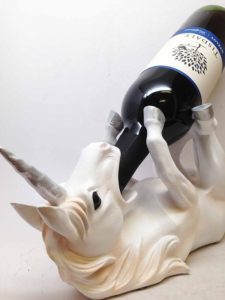 Made of high quality polyresin, hand painted and polished

Add some falir to your kitchen by displaying your wine bottles in this holder.

Height: 5.75″ Length: 11″ Width: 4.75″

We are proud to add this high quality wine holder to our exclusive Atlantic Collectibles brand of wine holders!

This is an Atlantic Collectibles exclusive collection. Beware of knockoff imitation pieces sold by unlicensed sellers.