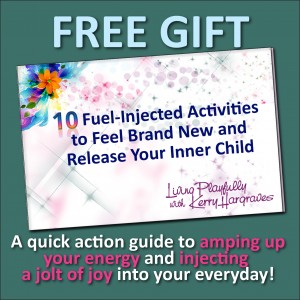 Thi
s clever little e-book is designed to protect you from ever feeling the weight of the world on your shoulders. 
This is a golden opportunity to:
.   Find the playful in even the most mundane tasks.
    Unleash the laughter inside and out at any given moment.
     Enhance the boredom and find the bodacious in life and relationships. And much more.
    Learn to lose control with confidence
It doubles as a great fire starter if you print your e-books!

Value: $9.95 but  YOU GET IT FREE!
Your Gift is Waiting for You!
Don't spend any more time feeling stuck, bored, or uninspired. Go ahead and enter your name and email and the cure will be yours!

We value your privacy and would never spam you